2022 Online International Symposium
Mr. Muhammad Yunus Selected as Keynote Speaker

General Incorporated Association Construction Project Delivery System Council
Environmental Future Forum
General Incorporated Association PPP Promotion Support Organization
Following Jacques Attali in 2020 and Professor Michael Sandel in 2021, this year we will invite Muhammad Yunus as a guest speaker and hold an online international symposium co-hosted by three companies on December 15th.
Dr. Yunus, who founded Grameen Bank to solve social issues through microfinance, will take the stage as the main speaker in light of the post-corona society, the climate crisis such as global warming, and the world situation in turmoil following Russia's invasion of Ukraine.
In addition to the 30-minute keynote speech, we plan to hold a panel discussion with experts from related fields in the second half. All past symposiums have been supported by the Ministry of Finance, Ministry of Land, Infrastructure, Transport and Tourism, Ministry of Education, Culture, Sports, Science and Technology, etc., and we have received 4,200 participants in 2020 and 3,300 in 2021.
Details such as panelists will be announced as soon as they are decided. The date and time is December 15th (Thursday) from 19:00 to 90 minutes. Please plan to attend.
Thank you very much.
Post:2022年9月21日
Category:
---
The 17th meeting of the OPPS Forum was held on September 13 as a hybrid of real and online for the purpose of exchange and information sharing among members. A total of 30 people from member companies participated in the venue and Zoom.
First, Vice President Uemura reported on participation in TICAD8 Tunisia. After that, Index Strategy shared information on PPP projects in African countries (Tunisia and Morocco), and the secretariat shared major topics on Asian economic trends.
<17th OPPS Forum Program>
 1. Opening

 2. theme
  (1) TICAD8 Tunisia participation report
    General Incorporated Association PPP Promotion Support Organization Director/Vice Chairman Koichi Uemura
  (2) Overview of PPP-related projects in African countries
    Mr. Daichi Kanazashi, Index Strategy Co., Ltd.
  (3) Major topics related to Asian economic trends
    OPPS Secretariat (Mr. Keigo Komatsu, The Japan Research Institute)
  (4) Other information sharing
 3. Q&A/Opinion exchange

 4.Closing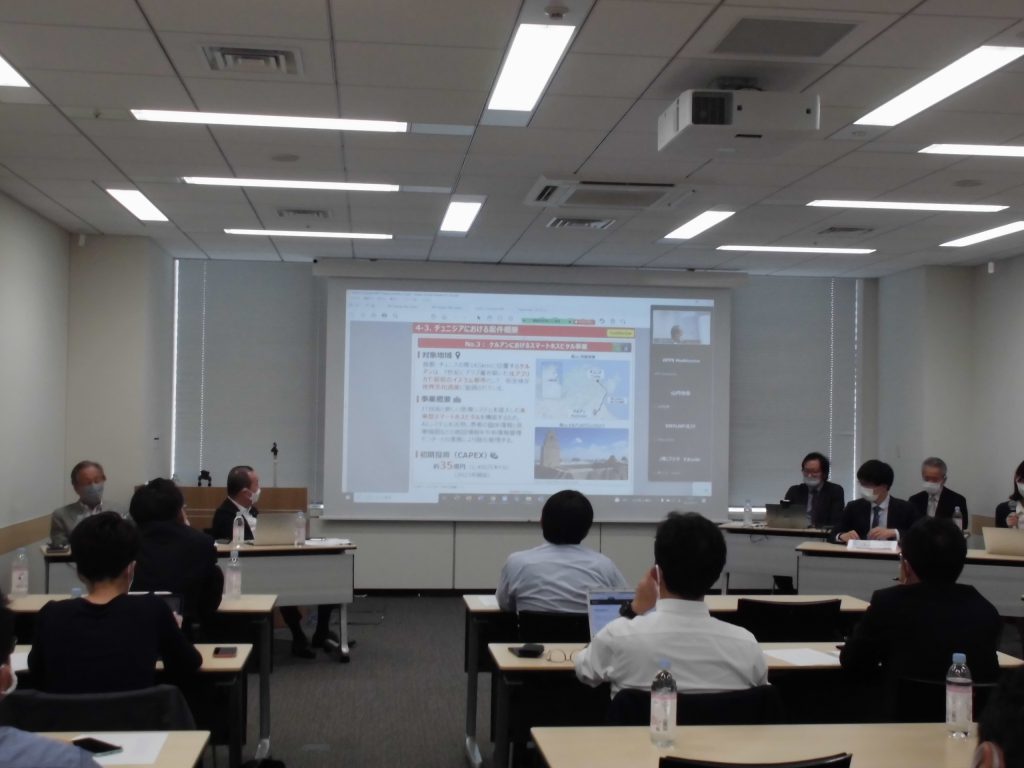 The 17th OPPS Forum
Post:2022年9月14日
Category:
---