Greeting of the OPPS President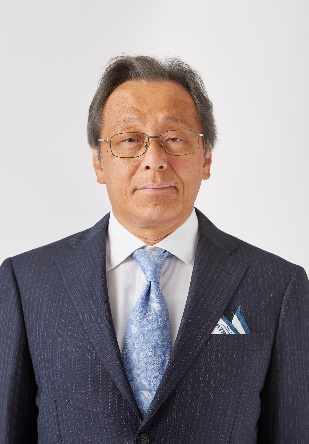 President Hirotaka Yamauchi
Greeting of the OPPS President. (Hirotaka Yamauchi) The role of private sector in infrastructure development is expanding, as structure of economy changes. In Japan at the end of FY 2018, 666 PFI projects that are equivalent to 5,827.9billion Yen in total are being in operation. In addition to this, as concession projects, many of them are managed through utilizing public facilities, not necessarily operated with construction of large facilities, and application of PPP i.e. Private and Public Sector Partnership are becoming more diverse.
Recently, Japanese government started to focus more on overseas business expansion of infrastructure system, regardless to say, it is because this approach will vitalize Japanese economy as whole. Though, Japanese companies had been engaged in Infrastructure development projects overseas before the enactment of the Act on PFI, they are now having very difficult time to win as international competition gets more and more intense, with European companies which have strong international business capabilities and Chinese and Korean low-cost companies are merging. Although, many of the JICA assisted Feasibility Studies are conducted but not reaching a stage of project acquisition.
Thus, with considering this harsh reality, we would suggest a change in the way of thinking.
This paradigm shift is to apply PFI or concession methods that started to be widely used in Japan to also apply for infrastructure projects overseas, and to form PPP platform for applying these methods. By doing so, we can reach to a stage for realizing a new business development not with an individual approach of each company, but with a collective approach with a support from governmental agencies. Then, OPPS will play an important role as a hub to support these efforts.
Currently, as the Law on the Promotion of the participation of our country businesses to overseas social capital business was enacted in 2018, August 31, business environment to support PFI in the field of infrastructure projects overseas is ready for governmental agencies like, JBIC and JICA to take an active part in supporting these projects overseas.
We understand this trend gives a perfect moment for OPPS to create a consortium for infrastructure business overseas to accomplish a real infrastructure project formation
Followings are the roles of OPPS.
1) Establish a system for screening for PPP/PFI business types and information sharing
We provide business screening for infrastructure projects provided by developing countries' governments or other parties and share information with members and related public sectors.
2)Consortium coordination and formation and clarification of risk allocation
We coordinate the formation of Private and Public Sector Consortiums and also allocate the risk of project and clarify risks for prospective projects.
3)Negotiation assistance with relevant government agencies  
We provide assistance to build consensus with related government agencies
4)Awareness building activities and human resource development
We will contribute to further develop PPP/PFI business by developing human resources and providing education and training for related personnel
OPPS will perceive formation of PPP projects in total to try to accelerate the project implementation thorough supporting collaboration among private sectors, independent administrative institution and government agencies. I will try to do the best I can to accomplish formation of infrastructure projects overseas. I would like to ask for your kind support and collaboration for OPPS. Thank you.