The 17th OPPS Forum was held
The 17th meeting of the OPPS Forum was held on September 13 as a hybrid of real and online for the purpose of exchange and information sharing among members. A total of 30 people from member companies participated in the venue and Zoom.
First, Vice President Uemura reported on participation in TICAD8 Tunisia. After that, Index Strategy shared information on PPP projects in African countries (Tunisia and Morocco), and the secretariat shared major topics on Asian economic trends.
<17th OPPS Forum Program>
 1. Opening

 2. theme
  (1) TICAD8 Tunisia participation report
    General Incorporated Association PPP Promotion Support Organization Director/Vice Chairman Koichi Uemura
  (2) Overview of PPP-related projects in African countries
    Mr. Daichi Kanazashi, Index Strategy Co., Ltd.
  (3) Major topics related to Asian economic trends
    OPPS Secretariat (Mr. Keigo Komatsu, The Japan Research Institute)
  (4) Other information sharing
 3. Q&A/Opinion exchange

 4.Closing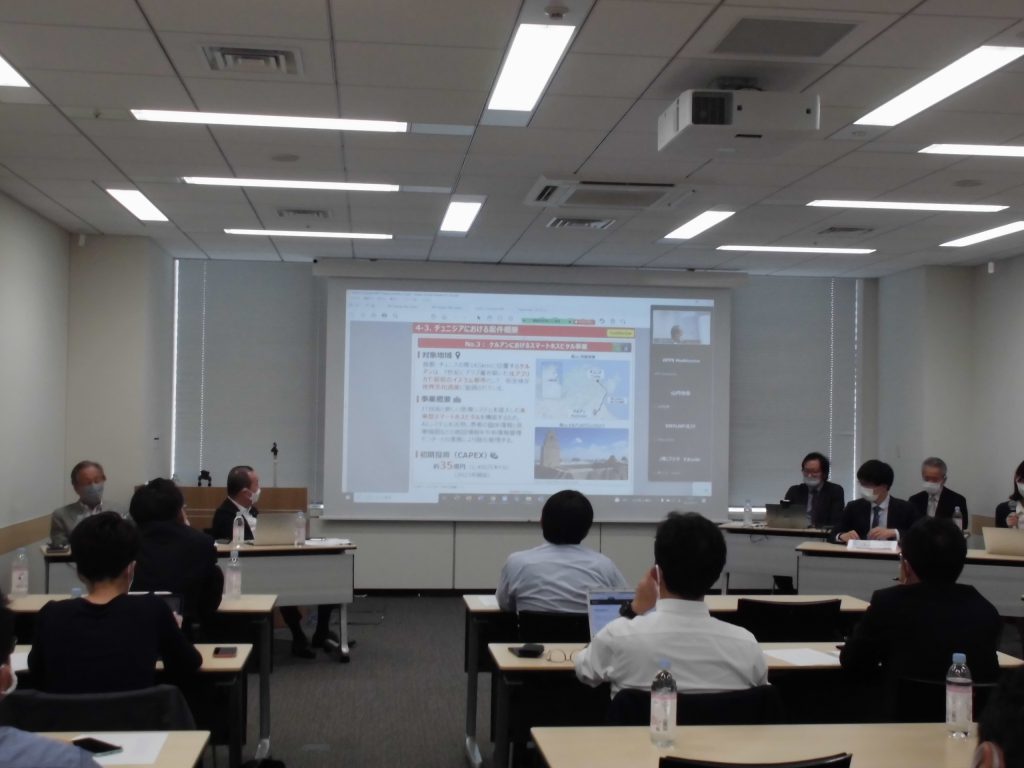 The 17th OPPS Forum
Post:2022年9月14日
Category:
---