The 20th OPPS Forum was held
The 20th meeting of the OPPS Forum was held on March 14th as a hybrid of real and online for the purpose of exchange and information sharing among members. A total of 29 people from member companies participated in the venue and Zoom.
This time, we invited Ms. Yurika Suzuki from the Institute of Developing Economies of the Japan External Trade Organization (JETRO) to talk about PPP in the Philippines. In addition, Index Strategy shared information about the Jakarta toll road project in Indonesia.
<20th OPPS Forum Program>
1. Opening
2. theme
 (1) PPP in the Philippines
   Ms. Yurika Suzuki, JETRO Institute of Developing Economies
 (2) Indonesia Jakarta toll road project introduction
   Miss Kanae Isogai, Index Strategy Co., Ltd.
 (3) PPP screening (Morocco road project)
   OPPS Secretariat (Mr. Keigo Komatsu, The Japan Research Institute)
 (4) Jamaica road project introduction 
   Mr.Hiroshi Hiramoto, OPPS Secretariat
 (5) Major topics related to Asian economic trends
   OPPS Secretariat (Mr. Keigo Komatsu, The Japan Research Institute)
3. Q&A/Opinion exchange
4. Closing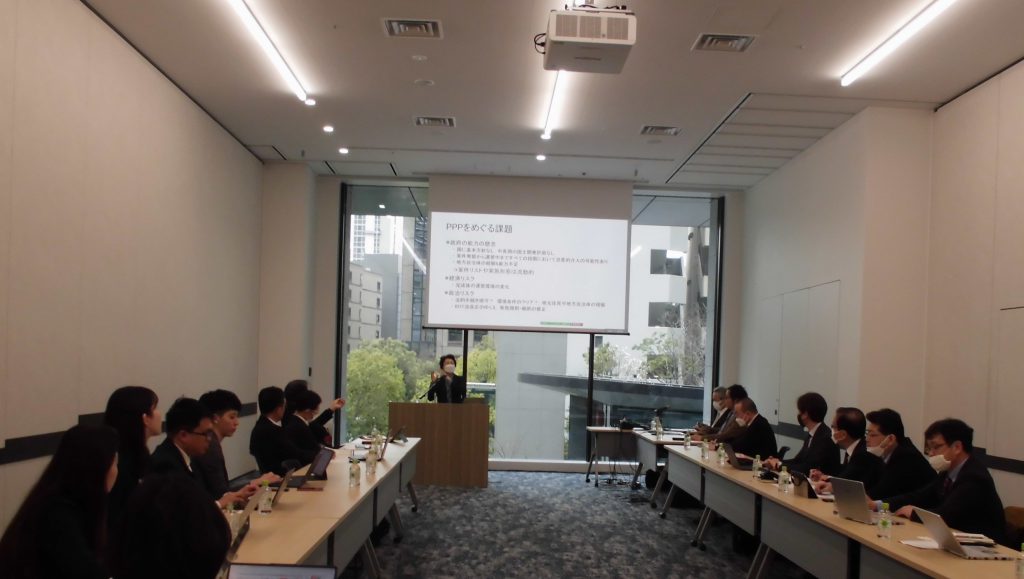 The 20th OPPS Forum
Post:2023年3月15日
Category:
---