An online international symposium has held
An online international symposium titled "European Intelligence" Jacques Attali, in the era of COVID-19, was co-sponsored by JICA, the Council for Construction Project Delivery System (CPDS), and the Forum for the Future of the Environment (FEF). "Understanding the city, people, and the world"" was held on the evening of 28th September. This was the first attempt for our organization to use Zoom Webinar, but the interest far exceeded our initial expectations, and the final number of applications for participation reached 4,200. Thank you very much for your application and participation.
Dr. Jacques Attali's keynote speech was excellent based on his new book "The Economy of Life – A New World Begins After the Pandemic" (President Publishing), which was released on October 15th. Dr. Attali says that we should learn lessons from the crisis, and argues that the "economy of life" will become important in an era when superpowers are absent and IT companies such as GAFA take over the hegemony. I was encouraged by Dr. Attali's powerful message that we should aim for a positive society by being altruistic towards future generations.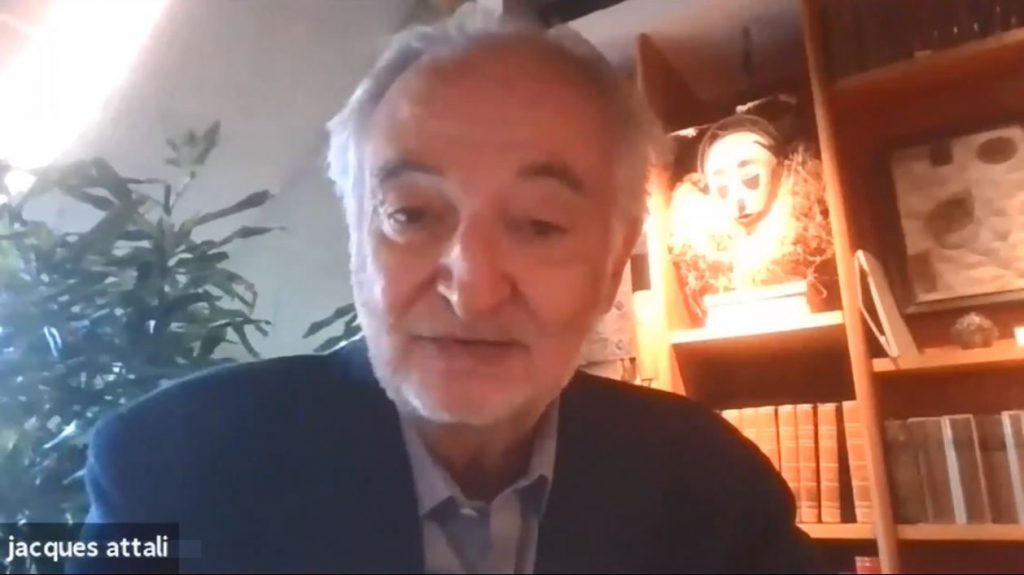 In the latter half of the panel discussion, in addition to Dr. Attali, Professor Kazunari Uchida of Waseda University Business School, Kengo Kuma, an architect and special professor of the University of Tokyo, and Seiichiro Yonekura, a specially appointed professor of Hitotsubashi University Graduate School, participated in the panel discussion. I did. Koichi Uemura, the vice chairman of our organization, acted as moderator. In the first half, we talked about new homes, offices, and work styles in the COVID-19 crisis, and in the second half, we talked about the world situation and the global economy on a larger scale. The panel discussion was so hot that one hour was not enough. Details will be compiled later and will be published along with the editing on the day.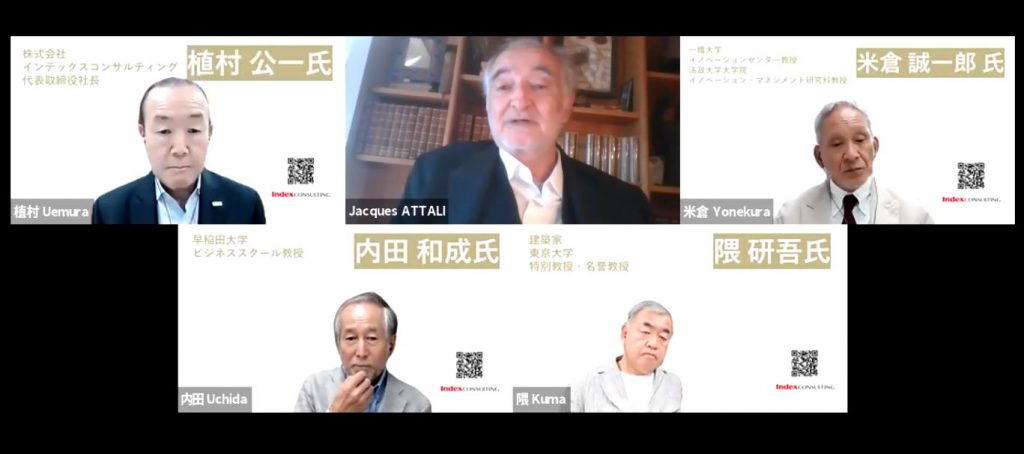 We believe that the altruism advocated by Mr. Atari is an essential element in promoting the public-private partnership = PPP that we are working on. We will contribute to the formation of a positive society by utilizing the knowledge gained through this symposium in the formation of future PPP projects.
Post:2020年9月29日
Category:
---